7 TIPS FOR A BETTER-LOOKING MOVEMBER
Quickly Improve Your Look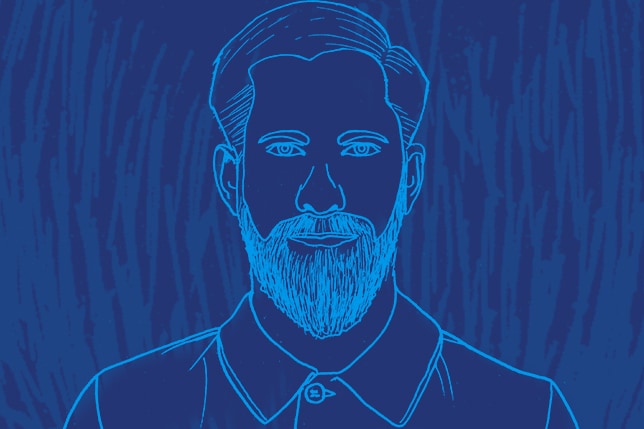 This month, odds are that your face—and your facial hair—will be a popular topic of conversation. As you probably know, each November, guys around the world raise money to support men's health by growing out their moustaches…hence, "Movember."
Whether you typically tend to a beard/moustache or you're growing one out for warmth, for style, or for charity, these tips can help you quickly improve the look of your whole operation.
1. Wash with a gel: General nastiness can build up deep in your beard or moustache—and on the skin underneath. A foaming, gel cleanser like Power Wash is extremely lightweight, so it can actually get in there to dissolve the dirt and grime and help unclog pores.
2. Exfoliate: Smooth skin post-shave is essential. To help get it: Use a face scrub or exfoliating face wash at least once a week to gently slough away dead skin cells, which can clog pores, leading to bumps and ingrown hairs. Invigorating Face Scrub is a nice wake-up call on dark mornings.
3. Match your shave product with your skin issues: The right shaving product can help improve the look of your skin. Prone to redness or dryness? Use a soothing, moisturizing cream like Cooling Shave Cream. Tend to get oily and prefer products with a light texture? Try a gel like Maximum Comfort Shave Gel, which rinses off easily, so it won't exacerbate the problem. Running late? Certain shower gels also work for shaving—but definitely not all shower gels, so check. One that does both: PRO LS All-In-One Shower Gel.
4. Match your shave product with your tool: Generally speaking: shave cream should be used with either shaving brushes or razor blades. Shave gel is for blades only. And if you use an electric razor, please don't go without product. Try a specialized one like Electric Shave Solution, which can actually lift hairs to enable a closer and more uniform shave (and also leave skin feeling cooled and refreshed).
5. Immediately address irritation, and prevent razor bumps: The faster you can help soothe irritation, the more quickly skin can recover, which can set you up for a less-irritated result from your next shave, and so forth. Keep a does-it-all on hand like 3-in-1 Post Shave, and dab onto clean, dry skin after shaving.
6. Moisturize with a gel: So long, crunchy beard. Gel-texture moisturizer is light enough to travel through your beard or moustache and help hydrate the skin underneath. But it can also help condition your facial hair—which is a game changer. The hairy dudes in our office swear by AGE RESCUE+ Water-Charged Gel Cream.
7. Control shiny skin: Well, your moustache game is on point; and, the rest of your skin better look good, too. A no-color, skin-perfecting product is a lot like your camera's magic wand function, and it can be used multiple times a day. Power Pore Anti-Shine & Pore Treatment instantly blurs imperfections and zaps shine. And it comes in a pocket-size tube, which is key.