1) Select three or more products below.
2) We'll add on a complimentary
toiletry bag to complete your custom kit.
Gift wrap options available at checkout.
CLEAN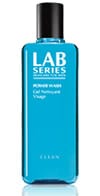 Power Wash
Concentrated gel formula cleans and conditions skin without altering the skin's natural PH balance.
$29.00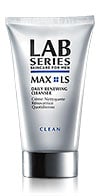 MAX LS
Daily Renewing Cleanser
Rich cleansing treatment invigorates skin with oxygenating action; can also be used as a mask. Preps skin for the MAX LS Anti-Aging system.
$40.00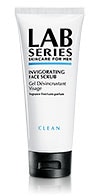 Invigorating Face Scrub
Energizing gel deep cleans, refreshes, and stimulates blood flow to refine skin's texture and create smoother, more healthy-looking skin.
$29.00
TONE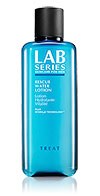 Rescue Water Lotion
Often called a gamechanger. Light liquid lotion with heavy hydrating properties tones skin and delivers instant, refreshing moisture.
$36.00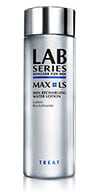 MAX LS
Skin Recharging Water Lotion
Weightless hydrating lotion with Molecular Age-Less Complex™ and Aquatron technology. Tones, refreshes, and soothes skin.
$48.00
REPAIR
Future RESCUE Repair Serum
High-performance, concentrated, anti-aging treatment. This serum defends skin against environmental aggressors and combats visible signs of aging. U.S. and International patents.
$60.00
MOISTURIZE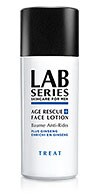 AGE RESCUE+
Face Lotion
Lightweight, age-fighting gel instantly soothes, calms, and hydrates skin; and, over time it visibly firms the skin to delay the formation of new lines and wrinkles.
$50.00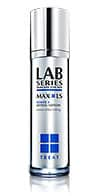 MAX LS
Power V Lifting Lotion
Potent lightweight lotion delivers high-performance technologies that boost the skin's moisture and lifts and firms its appearance.
$80.00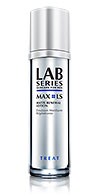 MAX LS Matte Renewal Lotion
Oil-free daily moisturizer combines a powerful anti-aging cream with the lightweight, non-greasy feel of a lotion.
$63.00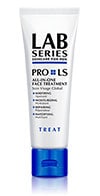 PRO LS
All-In-One Face Treatment
A global best seller. Super light, fast-absorbing moisturizer checks multiple items off your daily routine—it is an efficiency expert.
$30.00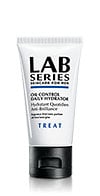 Oil Control Daily Hydrator
Advanced, oil-free moisturizer immediately reduces shine and excess oil. Helps decrease excess oil over time. Hydrates and softens the skin to improve its texture and tone for a clearer, shine-free look.
$36.00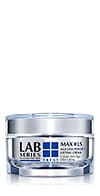 MAX LS
Age-Less Power V Lifting Cream
Innovative age-defying treatment contains LS Power V Technology™ and Molecular Age-Less Complex™ to fight the visible effects of gravity, such as saging and reduced skin firmness.
See results instantly and over time.
$80.00
SPF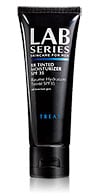 Lab Series BB Cream Tinted Moisturizer SPF35
Universal tinted moisturizer adjusts to any skin tone to immediately hydrate, provide coverage, and even skin tone. SPF35 provides daily protection against harmful UV which can cause premature aging.
$42.00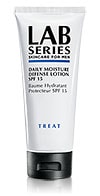 Daily Moisture Defense Lotion Broad Spectrum SPF 15
Quick-absorbing, lightweight lotion for daily hydration with SPF protection and antioxidants.
$48.00
SPECIALTY CARE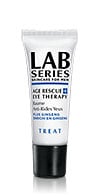 AGE RESCUE+
Eye Therapy
AGE RESCUE+ gives skin a shot of energizing Ginseng to help it look younger, well-rested, and in peak condition.
$40.00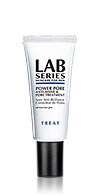 Lab Series Power Pore
Breakthrough anti-shine treatment instantly smooths skin's appearance, minimizing the look of pores and helping to fight excess oil.
$33.00